On this November 17th, while the Investment Promotion Conference was held in Danang, UHMGROUP has officially signed the contract to become the Management and Operation unit for the Center Point Residence project, which is a co-owner project between the Homeland Group and Thanh Dat Group, marking the strategic development of both corporations.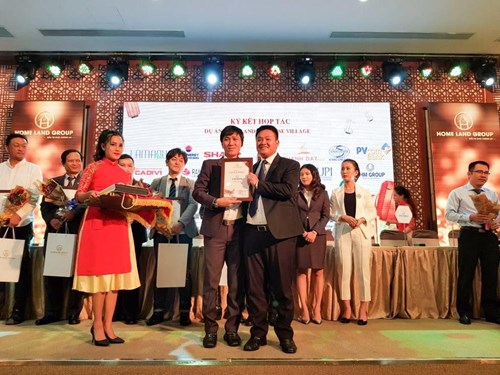 The signing ceremony between UHMGROUP and the Homeland Group
Center Point Residence – Major project in 2019 in Danang
Center Point Residence was built with condotel model to meet the investors as well as  tourists needs in Danang. The project is located at 02 Nguyen Thi Minh Khai, Thach Thang Ward, Hai Chau District - in the heart of the city - straight to the Han River and Le Duan main street. This position of Center Point Residence will offer the residents an extremely splendid view overlooking whole the coastal city and be a place easily moving to the surrounding utility areas.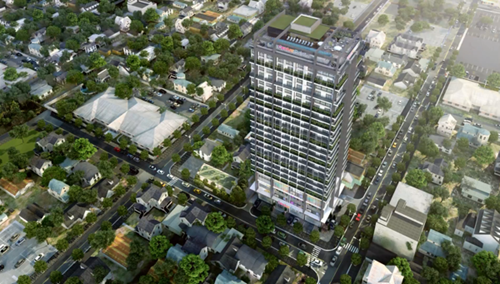 The project is located in a prime location easily connecting to the the tourist attractions such as Dragon Bridge, Han River, Airport, Park, Stadium,...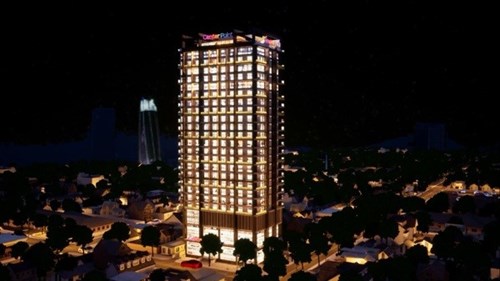 Center Point Danang is less than 500 meters from the City's Civic Center
Center Point Danang has a total area of 14.219 square meters, with 189 apartments, divided into three main categories: 1 bedroom (studio), 2 bedrooms and 3 bedrooms, designed in Japanese style, optimizing the living space in the center city but still completely enjoy the green-lifestyle. The project will bring you a miniature Tokyo city with the architectural design of the country "Cherry Blossom" and the entire space of the first, second and third floor and the top floor will be seversed for utilities Japanese-5-star-standard.
The UHMGROUP and the Homeland Group - Expected cooperation
Center Point Residence is the very first significant project of the two corporations, marking the new development of both sides as well as opening more cooperate opportunities in the future.   
If Homeland group is a reliable real estate Investor – Developer having lots of significant developments over the past few years as well as creating a foothold in the Danang market; UHMGROUP is well-known for a corporation specialized in consulting, setting up, managing operations with high-end hotel and resort projects across the country. Therefore, this cooperation promises to bring a truly thorough Residence Center Point as a present giving to all residents of the city to contribute the business benefits of the community.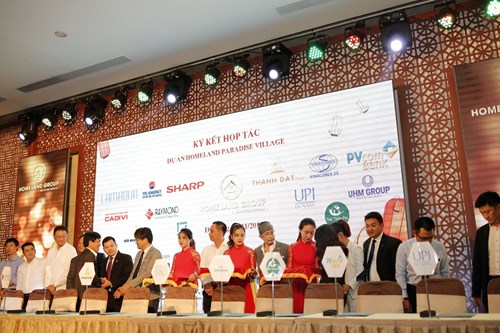 The ceremony also involved in large enterprises such as PVcomBank, VINACONEX 25, Sharp Corporation, TTC Group, ...
In addition, the ceremony also attended by numerous local enterprises and groups such as Thanh Dat Group, PVcomBank, VINACONEX 25, Thanh Thanh Cong Group, Sharp Group, Danang Planning Institute UPI, Raymond Group... The guests were introduced useful information such as 4.0 technology, ion water, solar power, presented by the leading experts came from Germany - Japan. Besides, it was offered a great deal investment opportunities at Homeland Paradise Village - urban application 100% technology 4.0 first in Vietnam.
With its experience, dedication, and professionalism, UHMGROUP hopes to contribute to Center Point Danang as a center of high-end urban area Da Nang in 2019