UHM Entertainment which is a member at an initial stage of development but has a rapid growth in the media, continues to develop its brand with a series of major projects in 2019. To catch up with the 4.0 era and create a next generation of employees who are dynamic, innovative and integrated, UHM Entertainment is a pioneer discovering new lands, new aspects of technology and ideas.
Finding out about marketing & entertainment
The communications and marketing communications industry is really growing strongly and vibrantly. Not only does this industry provide event management services, it also meets the customers' needs of consulting on brand identity, communication strategies, plans to convey the value of products - services closing to the target audience.
However, the marketing & marketing communications industry has faced challenges such as the transformation, rapid changes of the market, products and services. In the current era of development 4.0, the question for individuals/businesses is to choose a reputable and quality company in terms of staff, tools and technology.
UHM Entertainment - The potential brand in the entertainment industry
As a member of UHM Group, UHM Entertainment has designs on branding the successful. UHM Entertainment will provide Creative Design Logo, Branding, Website, Package, Profile, Campaign, Event services in order to supporting the for the brand image of businesses and projects, creating messages, campaigns that deliver the most impact and realism.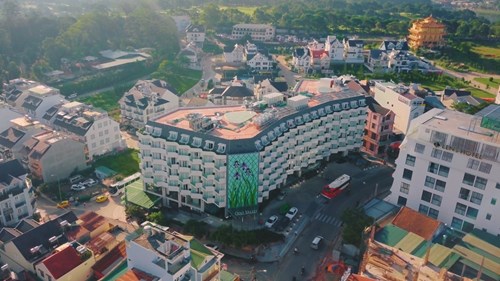 Golf Valley Hotel - One of the most oustanding projects of UHM Entertainment in 2019
In order to transfer effectively business message to customers, UHM Entertainment always focuses on listening, researching, and applying marketing elements into creative products, towards design and messages. Not only beautiful but also actively promoted in business activities and branding.
UHM Entertainment owns a team of professional experts and young, dynamic, artful and ready to adapt to the changes of market.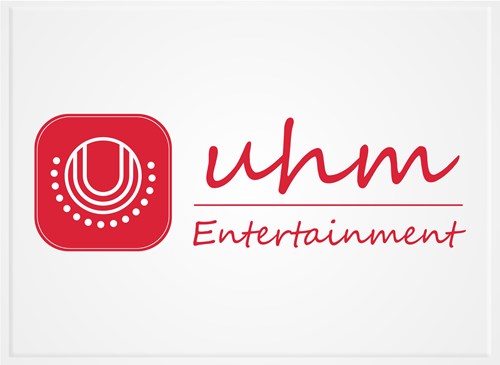 UHM Entertainment logo

With many years of experience in the field of branding the success, providing solutions and services for major partners such as resorts, hotels, restaurants, spas across the provinces from UHM Group, UHM Entertainment believes that 2020 will be a promising year with opportunities and challenges to conquer. UHM Entertainment will always strive to become a reliable companion for every business and constantly improve to bring the best quality products day by day.
Several highlight partners of UHM Entertainment
Atena Bakery & Café and Atena Pub & Café - the most vibrant chain of restaurant, café for the youth's nightlife in the city on the banks of Nhat Le river - Dong Hoi, Quang Binh.
Kalasha Spa Massage - the business establishment of beauty services, massage, professional spa in the New Economic Zone - Hoa Xuan. The staffs and technicians at Kalasha Spa are always professionally trained as well as serving customers in accordance with professional process customer service process, giving you moments of relaxation with truly different and memorable experiences.
Manoir Des Arts - The glamourous 4-star Boutique hotel is located on Dien Bien Phu street of Hai Phong city as knowns as Flamboyant flower City. This hotel has 44 luxurious rooms designed in European classical architecture style, Bonne Vie restaurant; two indoor and outdoor bars, swimming pool, garden café, spa ... that is elaborated to meet the maximum needs of customers.
Golf Valley Hotel - Expressing the 4-star level, Golf Valley makes a strong impression because of its unique and modern design, the inner space is harmonized by the colors of the highland region, the city of fog. The system of 164 rooms are equipped with luxurious furnishings and airy balconies.