With experience in the field of management and operation of spa and beauty facilities, with the guidance and initialization by UHM Group - The pioneer in the field of setup consultancy, operation management and restructuring about resorts, hotels, entertainment center, beauty center,... sub-brand UHM Luxury Massage & Spa will surely be a professional and diligent "companion" to develop the most effective business model with individuals/businesses.
Spa Business - Have any chance to success?
Spa is health care, beauty, massage services using beauty natural products, advanced technologies as well as beauty equipment. Spa includes treatments to balance the body and soul. When deciding to do business in this field, individuals/businesses need capital to invest not only in modern machinery, but also in quality products and well-skilled staff team member.
Numerous spa businesses initially earned customers' trust with beautiful premises, convenient location, professional staff along with modern and advanced machinery but after that, the revenue was declining uncontrollably. Now, the problem arises for the owner of a spa business - should they continue investing capital to maintain the business or transfer and find a better manager?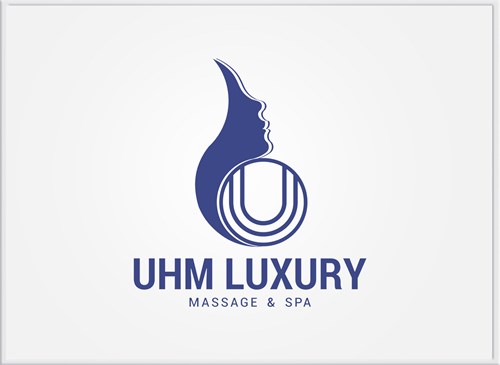 UHM Luxury Massage & Spa logo
UHM Luxury Massage & Spa - Providing solutions for businesses
With a team of experts in the field of services along with the project map stretching across the provinces, UHM Luxury Massage & Spa brings not only the general consulting plans but also an in-depth and detailed view of business activities to the beauty service market. We can mention some details:
Making investment estimates including analysis of the local spa and massage market; total investment; costs and expected revenue
Design consultancy about design, performance and "feng-shui". We will work with the architect to implement, to ensure that the owner owns a true spa about luxury, cost savings and achieved 10 standards set by the World Spa Association - space, color, scent, hygiene, music, noises, product, machine, material, technical service.
Consulting management model includes spa management software; human resources management; manage sales, products, customers ...; consulting standards and policies about spa staffs.
Advice on products and services include all kinds of products - cosmetics, aromatherapy, process with the best quality
Consulting recruitment and training plans include training, professional training for each position in the spa. The technicians are trained, advanced skills and standards of customer service are uniform and uniform.
Consulting on business and marketing plans include brand identity (CIP), effective communication, sales & marketing plans
Construction and operation consultants include consultancy for investors or directly for investors to install machines, equipment, decorative objects to create standard spa space; instructing staff to operate specialized spa machines and equipment.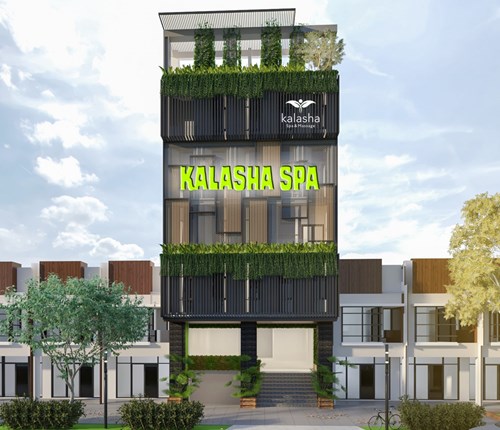 Kalasha Spa & Massage  was consulted to initialize and set up by UHM Luxury Massage & Spa
UHM Luxury Massage & Spa's outstanding massage & spa projects
Kalasha Spa & Massage Project (Lot 55, Area B1 - 55, the Ecological Urban Area along Hoa Xuan River, Cam Le District, Da Nang) has a staff-team up to 50 employees and provides more than 15 diverse services. With the pride of bringing fresh and classy services such as The Dao Herbal, traditional medicine massage, traditional sauna combined with modern, Kalasha Spa & Massage is always a relaxing rendezvous and ideal destination among the vibrant coastal Danang city.