UHM Booking is a specialized online booking system for business people on a business trip through the provision of hotels and resorts integrated with the classy and professional utilities.
UHM Booking solves your problems
Push sales
Increase brand awareness
Limited media budget
Not reaching high-end audiences
Develop comprehensive MICE services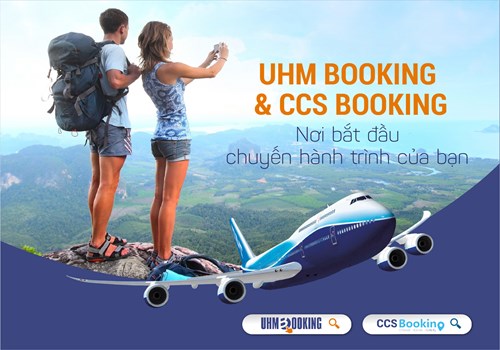 UHM Booking - The start of your journey
Why is UHM Booking a reliable partner?
1. There is no charge for partner registration
Sign up to be a partner in just 3 simple ways:
- Contact Hotline: 03 525 72345 | 1900 63 65 37
- Fill out the registration form: https: //uhmbooking.com/Home/RegisterPartner
- Email support: partner@uhmbooking.com
2. Reasonable 10% discount
As a project developed by UHM Group - The pioneer in the field of consulting, setting up and operating high-end resorts and hotels, UHM Booking believes that a reasonable and affordable discount rate will lay a favorable foundation for a win-win cooperation that developing in a sustainable way.
3. Operated by UHM Group
UHM Group is the pioneer in the field of setup consultancy, resort management, hotels, restaurants, luxury accommodation and entertainment establishments.
From Sapa, Mong Cai, Da Nang, Da Lat, Nha Trang to Phu Quoc, UHM Group is contributing to branding the successful, create numerous ideal destinations with 32 projects spreading across 16 provinces as well as offer 6,300 attractive job opportunities each year.
4. Supporting advertising on various communication channels with appropriate budgets and marketing strategies
- Social Media: Facebook Ads, Google Ads, Zalo OA, Youtube TVCs, LinkedIn, Twitter, Skype
- Direct Marketing: Email Marketing, Frame, Telemarketing, Couponing, SMS Marketing, Direct Selling
- PR Marketing: PR Booking, Banner Ads, Magazine
- CRM Marketing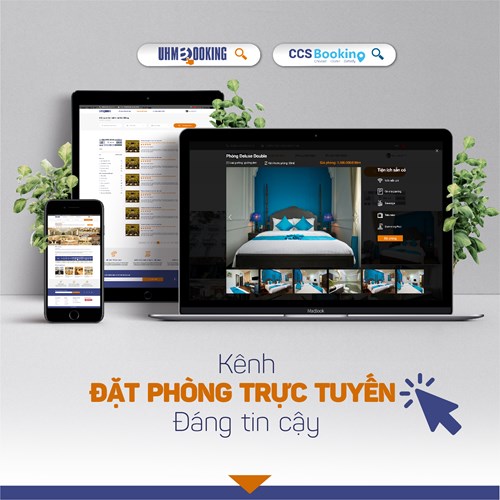 UHM Booking - Reliable online booking channel
5. Expanding MICE service business online channel
UHM Booking is the fastest connection channel between the hotel and MICE - Meeting, Incentive, Convention, Convention and Exhibition.
6. 24/7 customer care and consulting staff
The customer care department (Customer Service) at UHM Booking is always ready to serve and support hotel partners; troubleshoot and make the reservation for business customers, businesses 24 hours a day, 7 days a week.
With the experienced personnel having a very well professional skills in the field of hotel and resort services, Customer Service department is committed to bring the pleasant and satisfied experiences for booking partners.
7. Linking with hundreds of major partners both at home and abroad
Prestigious partners of UHM Booking such as: Hong Van Grand Hotel (Mong Cai - Quang Ninh), Golf Valley Hotel (Da Lat - Lam Dong), Sunset Sanato (Phu Quoc - Kien Giang), Sapa Legend (Sapa - Lao Cai), Manoir Des Arts (Hai Phong), Edensee Lake Resort & Spa (Da Lat - Lam Dong)
8. Creating a premium brand image when voted by UHM Booking
Creating a premium brand image when voted "Best favorite"
CONTACT US
Room 8.04 - 115 Nguyen Van Linh St., Hai Chau District, Da Nang City