As a sub-brand - a member company of UHM Group, UHM Luxury Coffee was established with the goal of developing the quality of the industry which has been extremely active in recent years - F&B industry or more specifically is the Vietnamese coffee market. With the experience of operating chains of restaurants and coffee shops across the country, as well as with the expertise, sensitivity to market movements of UHM Group, UHM Luxury Coffee will join "playground " confidently and leaving many beautiful impressions.
Why are more and more cafe shops having "short life expectancy"?
Enjoying coffee is one of the long-standing habits of Vietnamese. With such a large number of customers, the coffee business will be an extremely developed market, but in fact, there are many coffee shops with "short life expectancy". So the reason lies in the change of customer tastes or the problem of products and services,...
On subjective reasons, that failure may stem from passion is not enough, you are not enthusiastic enough to persevere in pursuing a "bustling playground". Second, you lack experience, lack of business knowledge; strong capital is a necessary condition, not a sufficient condition. You do not need to take it one day at a time, you to need a long-term strategic, managerial and operational advices.
The preparation of short-term business plans, lack of investment in research, market analysis, or limitations on products, services and management processes are also objective reasons that makes your coffee shop's revenue efficiency is increasingly "downhill".


Suggestions for the problem "Setup, manage and operate coffee shop"
UHM Luxury Coffee was created and operated by UHM Group - The pioneer in the field of setup consultancy, operation management and restructuring of resorts, hotels, restaurants, coffee shops, high-end entertainment venues, etc will work together with individuals/businesses, to provide satisfactory solutions to problems.
Our experience in setting up and managing successful F&B projects across the country will provide you with the development orientation, products, and revenue structure consistent with the actual project to take definitely steps on the market.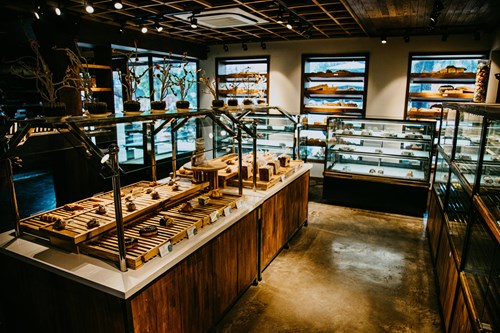 Atena Bakery % Cafe is managed and operated by UHM Group among 2 years

The goal of the setup consultancy package, includes:
- Creating quality products from the beginning
- Recruiting professional staffs for the business goals
- Training and equipping employees with knowledge, skills, experience and a sense of working at coffee business establishments.
- Providing services with the highest quality and standards
- Increasing sales of cafes, increase the number of customers returning to the restaurant
- Having good control of daily turnover
- Controlling and cost savings (investment, operation)
- Applying a standard system for management and operation
- Promoting the competitive advantage
- Branding and increasing brand value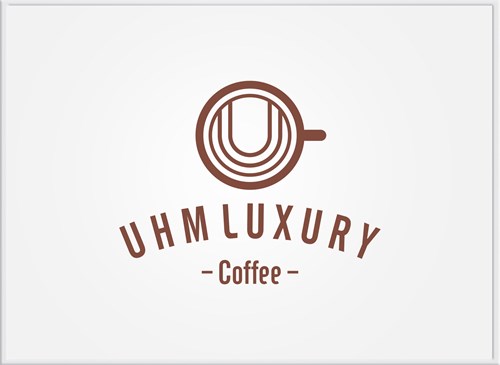 UHM Luxury Coffee logo
There are also detailed advices on functional design, products, services, recruiting training, marketing strategy, etc in the management and operation package.
Brands in cooperation with UHM Luxury Coffee
Atena Bakery & Café (Dong Hoi, Quang Binh)
The first European bakery in Dong Hoi, with the attractest check-in wall in Quang Binh. Brand awareness reached 85% in Dong Hoi market. The actual customer rating reached 4.9/5, fanpage reached more than 6000 likes, 6000 followers.
Atena Pub & Café (Dong Hoi, Quang Binh)
Leading the market in Dong Hoi on the most exciting night entertainment venues. Fanpage reached 8310 likes, 8394 followers.
The premium Amazing coffee shop chain system
Always in the top of the favorite coffee shops of the young in Ho Chi Minh City. The brand awareness reaches 75% and has stable loyal customers.