With over 40 projects spread across the country, UHM Group is constantly expanding markets in different provinces and cities, especially Atena Pub & Café is operated for 2 years in Dong Hoi City, Quang Nam. Improved from the model of high-class bistro - Atena Pub & Cafe has renewed and become a destination to attract the young in the city on Nhat Le river. To meet the needs of personnel, UHM Group recruited at the same time with many potential positions.
Atena Pub & Café - A lively destination for the young at night
Returning 2 years ago, the Atena system including Atena Bakery & Café and Atena Pub & Café are two projects marking the first step of UHM Group in the direction of developing Uhm Quang Binh project. Accompanying with the project from the first days, UHM Group understands the missions and visions that the board of Atena wishes for this potential system.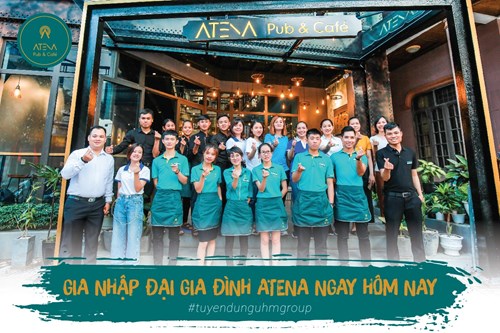 UHM Dong Hoi recruits many attractive and potential positions
After 1 year of operating Atena Bistro & Cafe, recognizing the market demand of Dong Hoi's customers in particular and Quang Binh in general, a team of diligent experts at UHM has proposed many promising plan for project by Atena Pub & Cafe.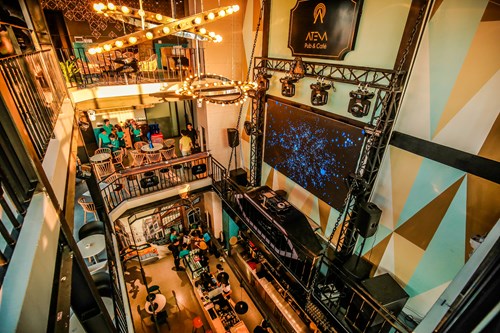 Vibrant and exciting atmosphere at Atena Pub & Café
Atena Pub & Cafe win customers' affection - the young, music lovers,... because of the spacious and modern space, equipped with advanced sound & light system, along with diverse cuisine and the series of famous DJs performing every night.
UHM Group's project in Dong Hoi attracts many famous DJs
UHM Group opened a recruitment program in Dong Hoi
Always receiving customer feedback and improving the quality of the business model, UHM Group has set up a recruitment plan in the city on Nhat Le river.
If you are looking for a dynamic, youthful working environment, practical experience and daily contact with customers, do not miss the recruitment program of UHM Group Quang Binh. UHM Group recruits Dong Hoi in many positions in departments such as Marketing, Human Resources, Receptionist, Serving, Customer Care, Dispensing, Cashier, ...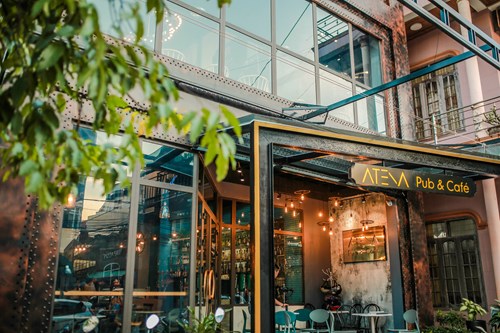 UHM Group recruited personnel in Dong Hoi to continue developing this potential model
UHM recruits in Dong Hoi is not only well-planned in the intensive training program periodically by week, by month,... we also bring candidates a competitive income, commensurate with the ability; full benefits and regimes as prescribed;...