Hong Yun Grand Hotel is the Grand casino hotel in Mong Cai City, Quang Ninh. With luxurious and sophisticated design, a system of high-class rooms and high-class entertainment services, Hong Van Grand Hotel is not only an ideal stopover point in the journey to explore the city on the Ka Long River, but also is a good working environment with attractive remuneration for candidates.
Hong Yun Grand Hotel - "The bright pearl" between Mong Cai city
Hong Van Grand Hotel - The Grand Hotel owns a complex of tourist, resort, entertainment, dining and meeting services in Mong Cai. From Dong Hung border gate (China) 3 minutes by car, from the hotel, you can easily move to famous tourist destinations.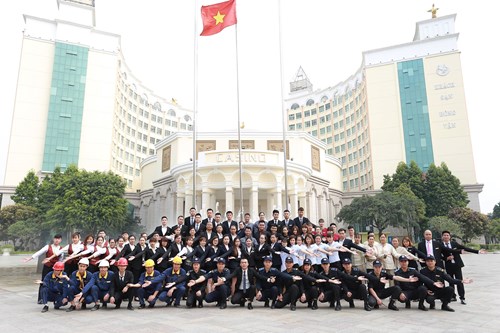 Collective staff at Hong Yun Grand Hotel
With a system of luxurious accommodation rooms, fully equipped with entertainment services and professional, friendly staff, Hong Van Grand Hotel promises to be an ideal destination for every journey - whether it is a long business trip, vacation journey with relatives, family or friends, ...
The biggest Recruitment Day in 2019
With the need to develop service quality, Hong Van hotel opens the largest recruitment of personnel in the year. Hundreds of attractive positions in all departments, attractive remuneration and professional working environment, many promotion opportunities are waiting for you at Hong Yun Grand Hotel.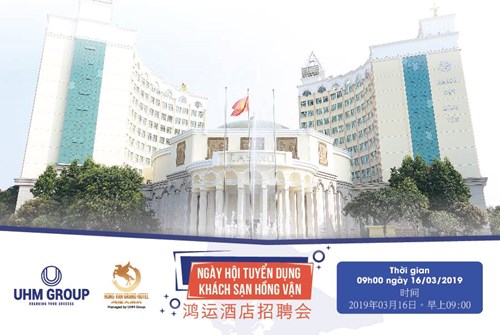 The biggest recruitment day in 2019
Join the team of Hong Yun Grand Hotel with many positions and diverse job opportunities:
Office - Human Resources, Cashier, Accounting, Health

Sales - Sales & Marketing Specialist, Reservations Staff, Graphic Designers

Security Division - Security Supervisor, Security Guard

FO Division - Luggage staff, Receptionist, Agents

Technical Department - Carpenters, Masonry, Electricians

Kitchen Section - Kitchen Staff

Room Department - Supervising the room, Laundry staff

Casino Section - Casino Staff, Dealer, CCTV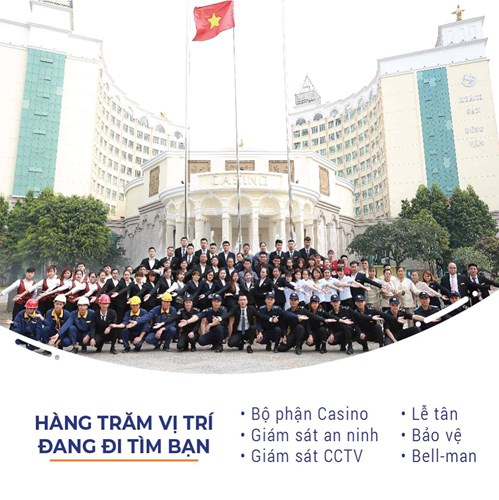 Hundreds of positions are waiting for your application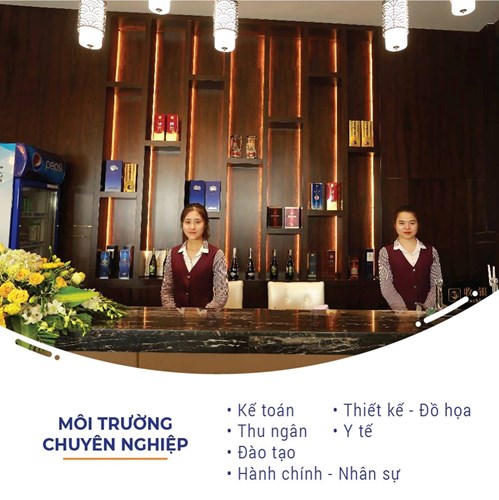 Professional working environment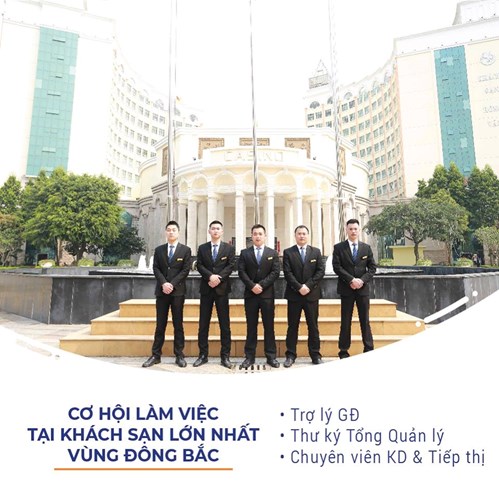 Working opportunities at the largest hotel in the Northeast
Catch your favorite job and the opportunity to work at one of the top 5-star hotels in Quang Ninh. ONLY 1 day on 16/03/2019 for direct consultation and immediate job acceptance.