Located on Pham Van Dong Street, Nha Trang Horizon Hotel is noted for its sophisticated and modern architecture, which is an ideal destination for travelers on their beautiful coastal city. Accompanying with the hotel in the management process is the UHM Group. In April, UHM GROUP opened a recruitment program in Nha Trang with many potential job opportunities.
Nha Trang Horizon Hotel - The 5-star hotel of international standards in the coastal city
Meeting the 5-star standard, Nha Trang Horizon Hotel offers guests a 375-room system which has modern accommodation, amenities; 36 floors, high-class restaurant, bar and conference services. The hotel offers a wide range of rooms - Superior, Deluxe, Junior Suite, Executive Suite, Penthouse, Royal Suite, Presidential Suite. Whether on a vacation with family, friends, relatives or business trips, Nha Trang Horizon Hotel will be the ideal choice for travelers.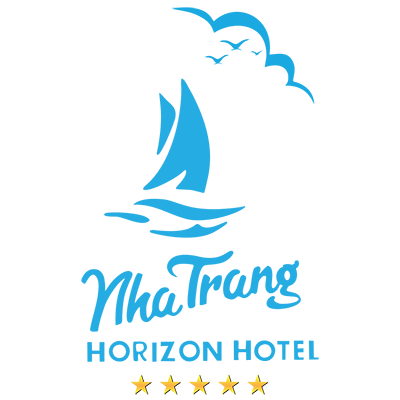 Nha Trang Horizon Hotel is brilliant on the most beautiful street in the coastal city
In addition, the 5-star international standard hotel also helps your trip more complete and memorable because of dedicated services such as Tulip Restaurant, Rose Restaurant, Moonlight Café, Camellia Bar and Daisy pool. With a team of professional staff, it is sure that Nha Trang Horizon Hotel will be a worthy destination for travelers who want comfort and convenience on every journey.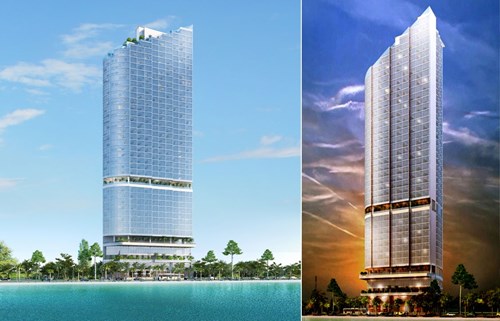 Photos of modern perspective confirming the 5-star standard of the project
UHM Group - The operator opens a recruitment program at Nha Trang Horizon Hotel
Accompanying with Nha Trang Horizon Hotel for giving the best values to customers is UHM Group - a pioneer in the field of setup consultancy, operation management and restructuring of resorts, hotels, restaurants, high-class entertainment venues, ...
In order to meet the personnel needs at the project, UHM Group recruited in Nha Trang with many potential job opportunities, promising welfare policy, professional working environment and many promotion opportunities. In addition to intensive training plans, UHM Group Nha Trang offers candidates opportunities to develop career skills in the hospitality industry.
The detail job opportunities in Nha Trang
- Sales Department
- Customer care Department
- Reception Department
- Service Department
- Banquet & conference Department, ...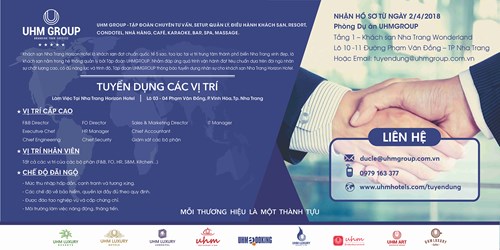 We receive applications from April 2, 2018 at the UHM Group Nha Trang project office
1st Floor - Nha Trang Wonderland Hotel, Lot 10 - 11 Pham Van Dong - Nha Trang City or via Email: tuyendung@uhmgroup.com.vn.