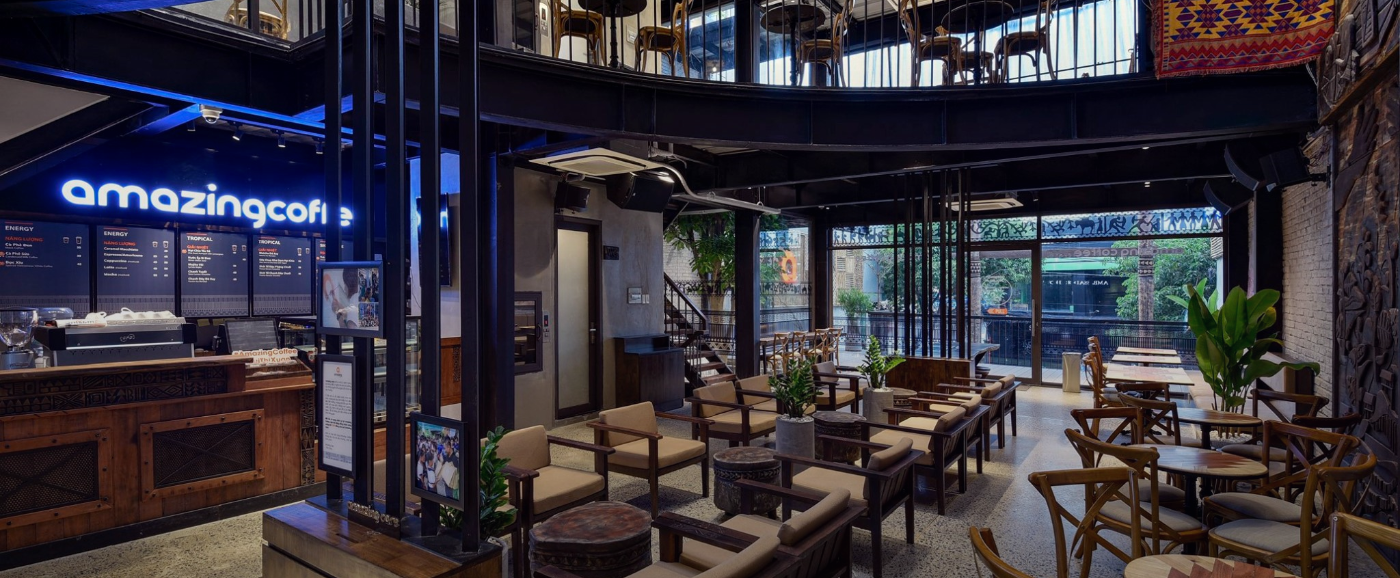 AMAZING COFFEE
Ho Chi Minh City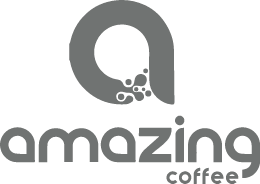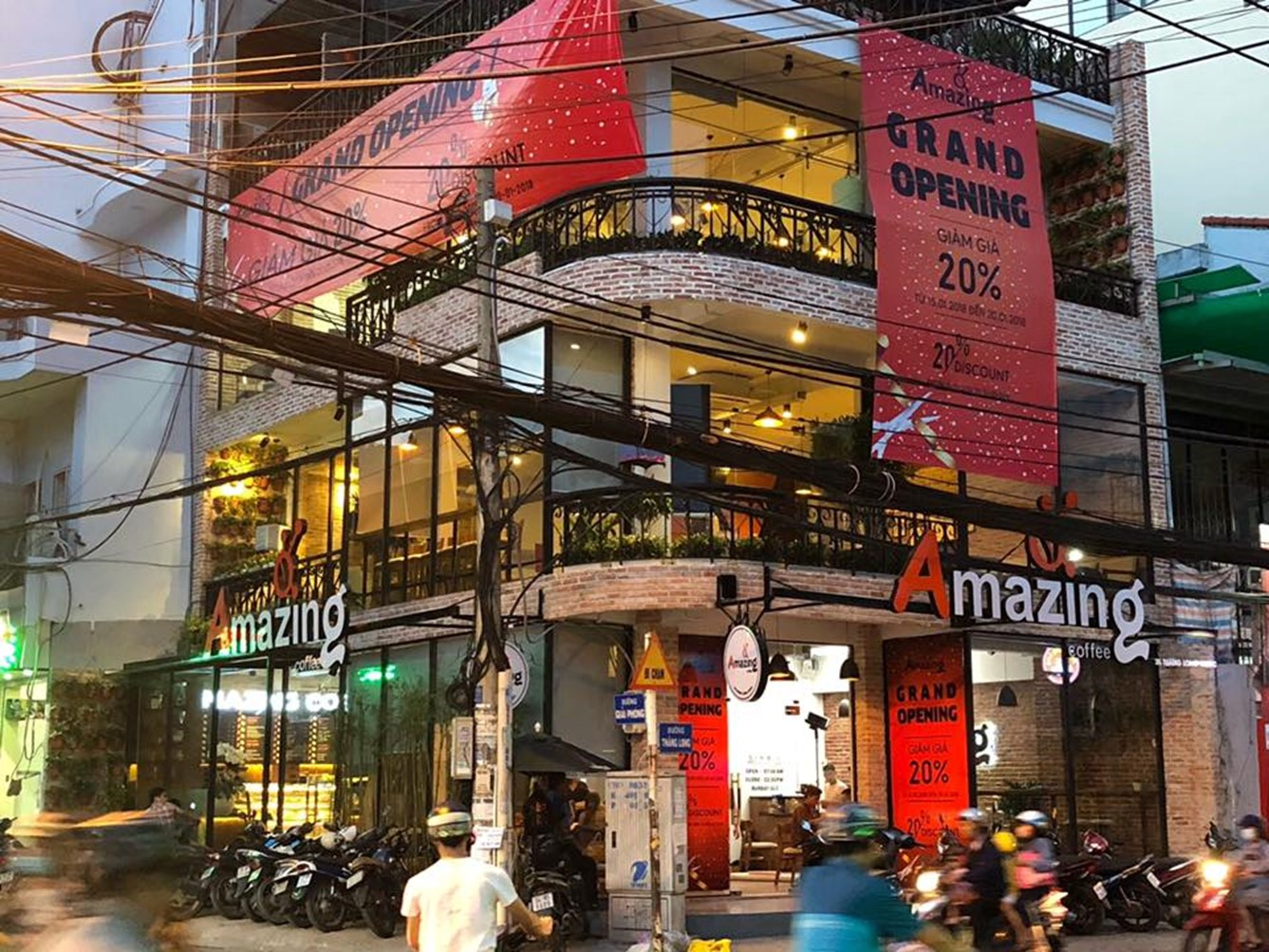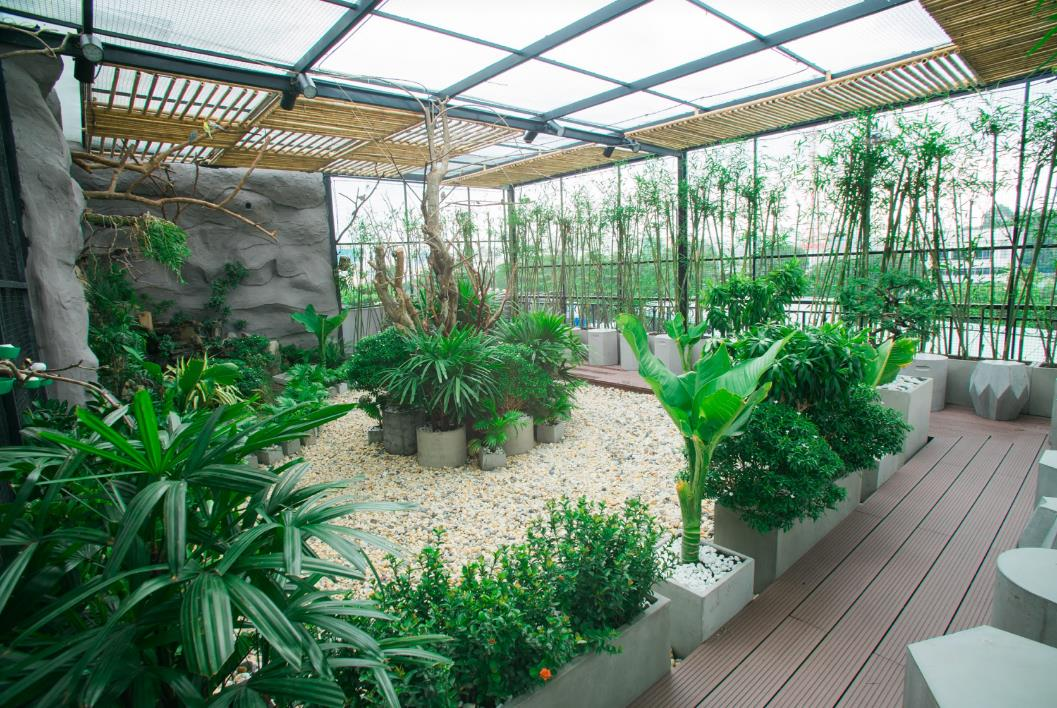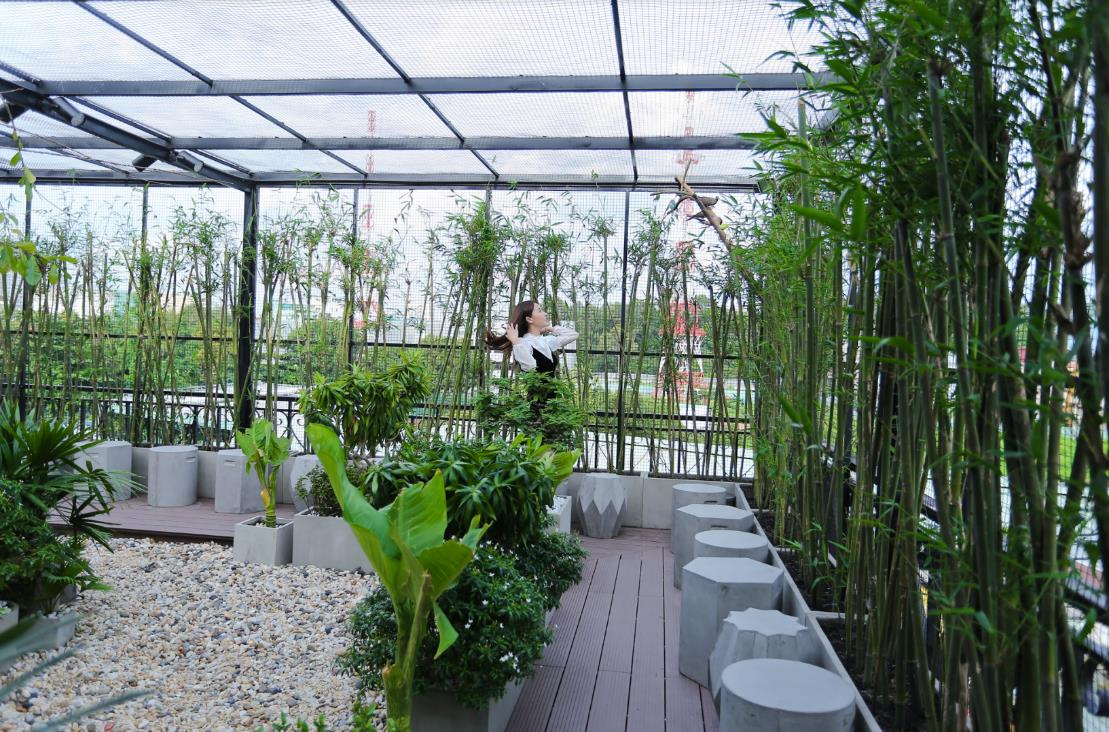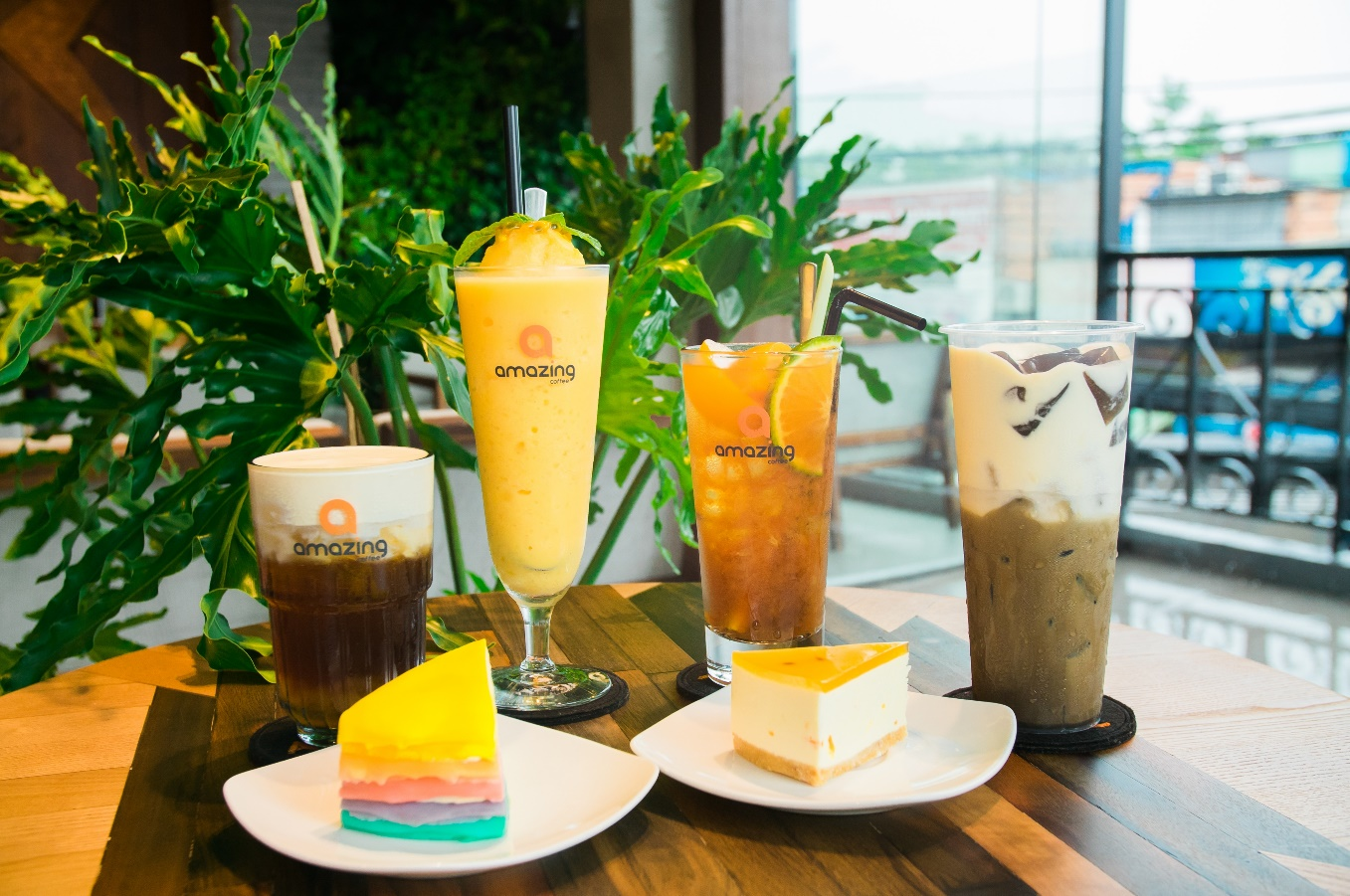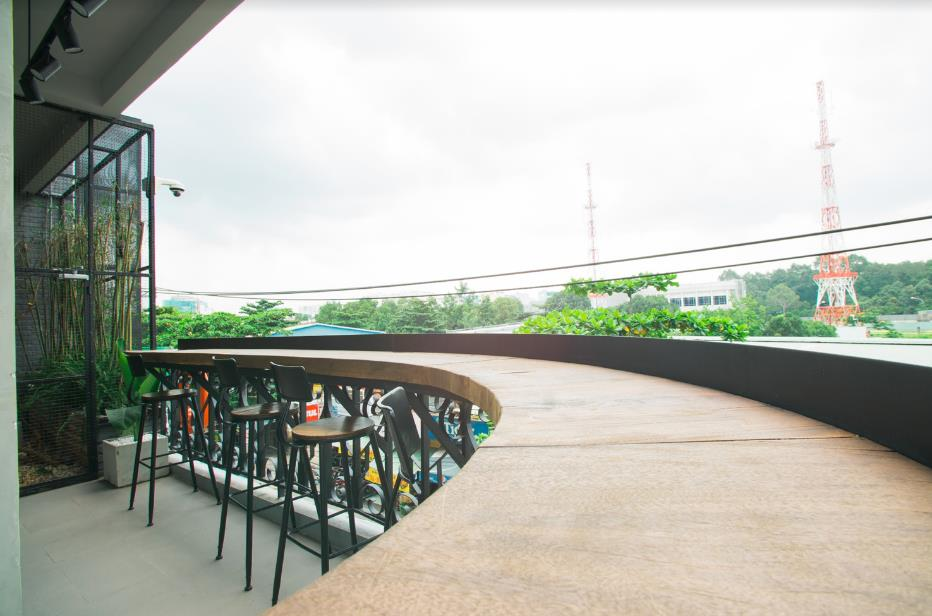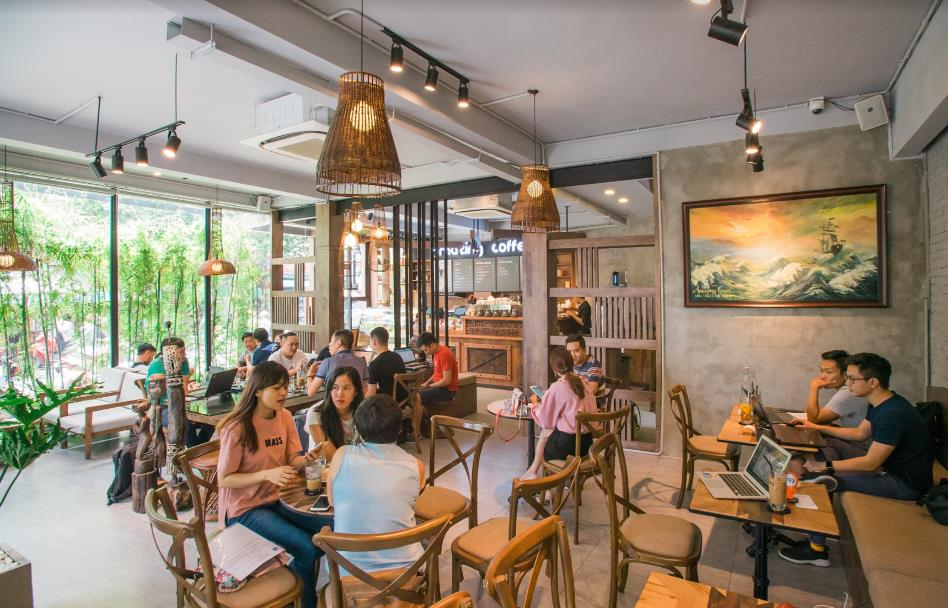 General
Amazing Coffee is located at the corner of two fronts of Thang Long street and Giai Phong Street, attracting walk-in guests with the outstanding 3- floors design. With the consultancy of setup from UHMGROUP, Amazing Coffee became one of the marks of the Saigonese lifestyle - a destination to relax, interact and work among bustling cities than a simple coffee shop.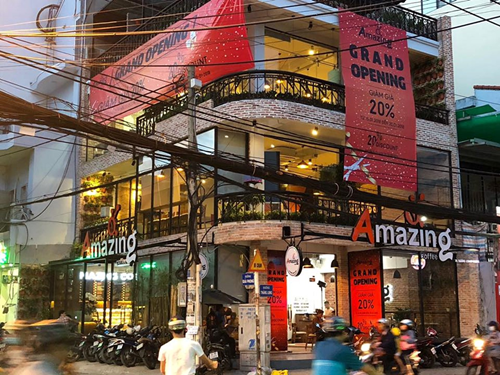 The architectural style of Amazing Coffee is modern, sophisticated and bold European
Amazing Coffee brings in the vitality of nature
Amazing Coffee was invested by BBC Vietnam Investment Corporation under the setup consultancy of UHMGROUP with the desire to arouse passion for Vietnamese coffee industry, creating an ideal destination for the coffee-lovers community. The first store was put into operation on January 15, 2018. Amazing Coffee exploits the most familiar things in life to make a difference when customers remind of the store. It is the green space of nature and the birds flying freely in the garden.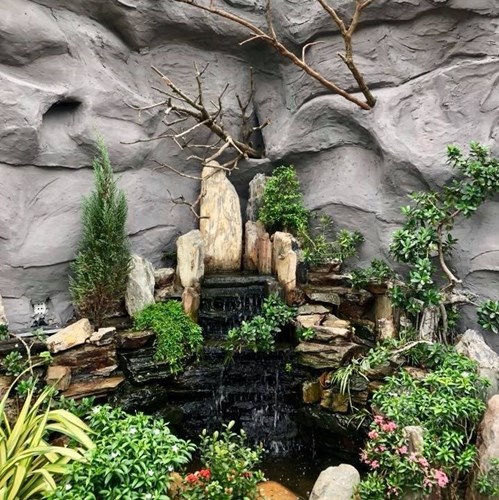 Penjing, green tree and bird gardens are arranged on the rooftop of Amazing Coffee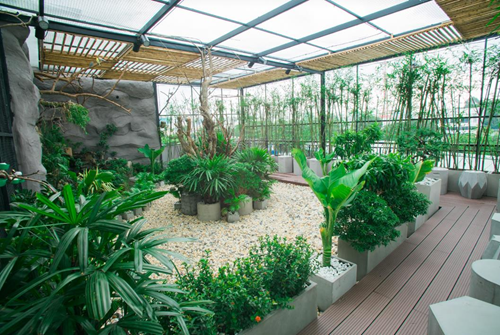 Cool and airy outdoor space at Amazing Coffee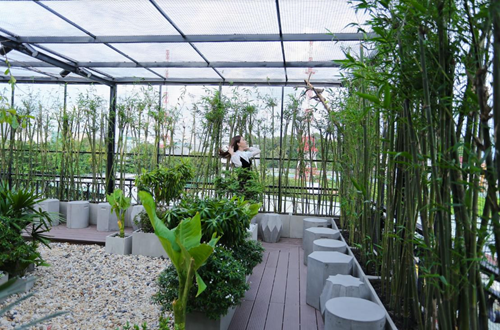 Amazing Coffee owns miniature bird gardens that are always bustling with chirping songs
In addition to the elegant and luxurious wooden furniture, you can choose a seat closest to nature, to sip a coffee and listen to the peaceful birdsong. Amazing coffee skillfully brings the beauty of nature and brings that fresh vitality closer to customers.
Diversified menu meets every the need of customers
Amazing Coffee not only favors customers with special space but also a quality menu with many choices, suitable to needs and interests. With 3 main coffee lines, relaxing drinks and tea, Amazing coffee stimulates the taste of all ages. It is great when the family enjoys drinks made from clean ingredients with special recipes - a glass of orange tea lemongrass gives kids, a sweet smoothie for mother and a fragrant coffee for dad.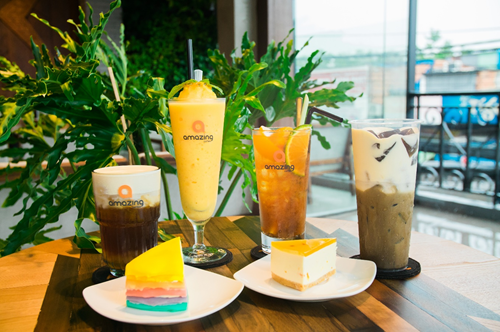 Amazing Coffee menu can't be without cakes, salty cakes and fresh fruit categories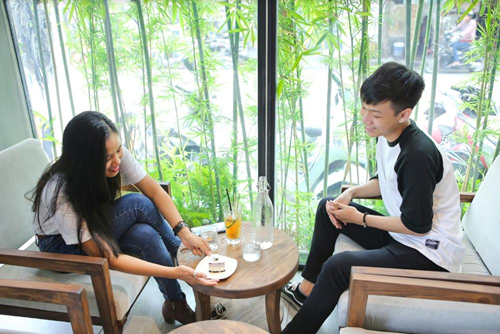 The appointment at Amazing coffee is a good suggestion for the young at weekends
Workspace stimulates creativity
With exquisite architecture, harmonious combination of green areas, luxurious and high-class furniture, Amazing coffee gives customers a comfortable and suitable space to work independently or to discuss group.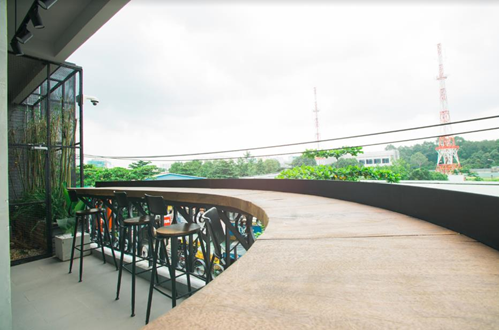 You can choose seats with city views to increase your concentration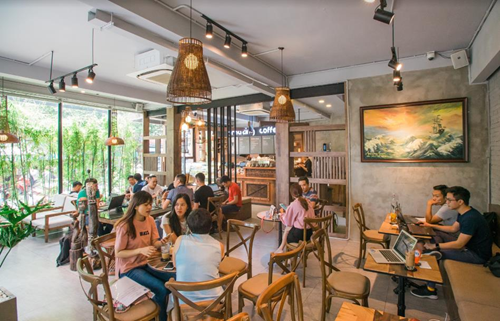 At Amazing Coffee, there are group working  sessions to make it sound and effective
With the mission of bringing quality products and dedicated services to customers, Amazing coffee has been improving and advanced the value sent to customers every day. With a team of experts from the pioneer group in the field of management, resort operation, restaurants of UHMGROUP, Amazing coffee is expected to be a spot in the F&B branch in Ho Chi Minh City.
Representing the UHMGROUP on the opening day of Amazing Coffee
---------------------------------------------------------------------------
FOLLOW PROJECT INFORMATION AT: