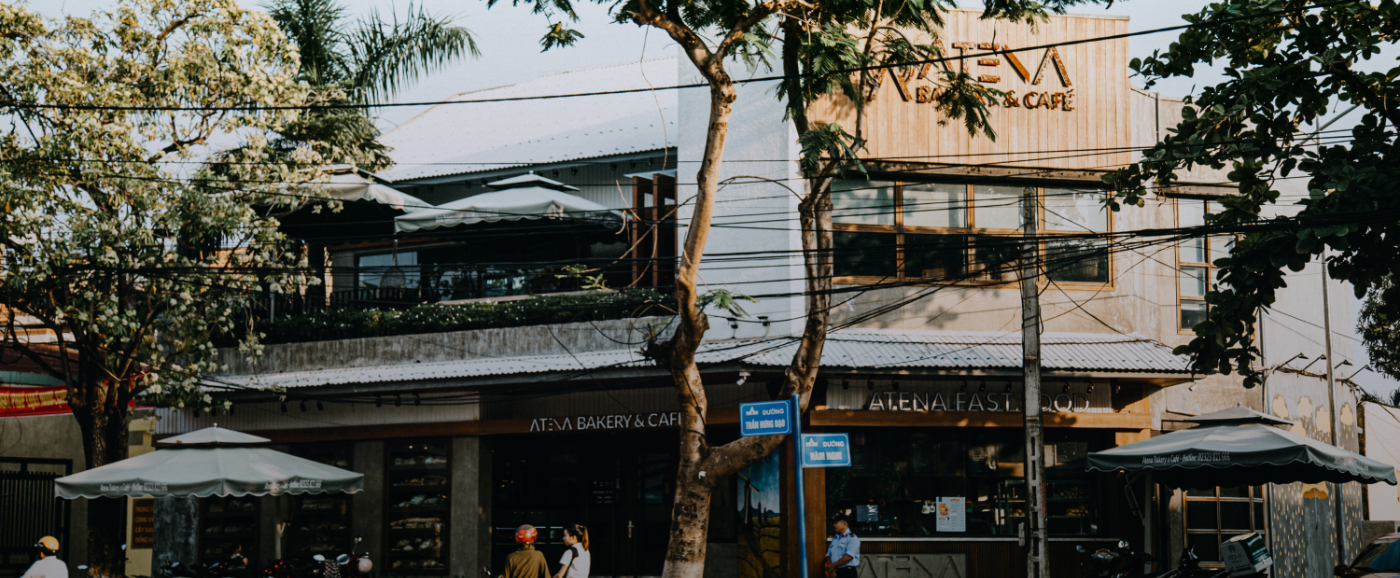 ATENA BAKERY & CAFÉ
58 Tran Hung Dao, Dong Phu Ward, City. Dong Hoi, Quang Binh province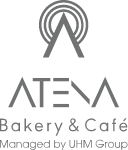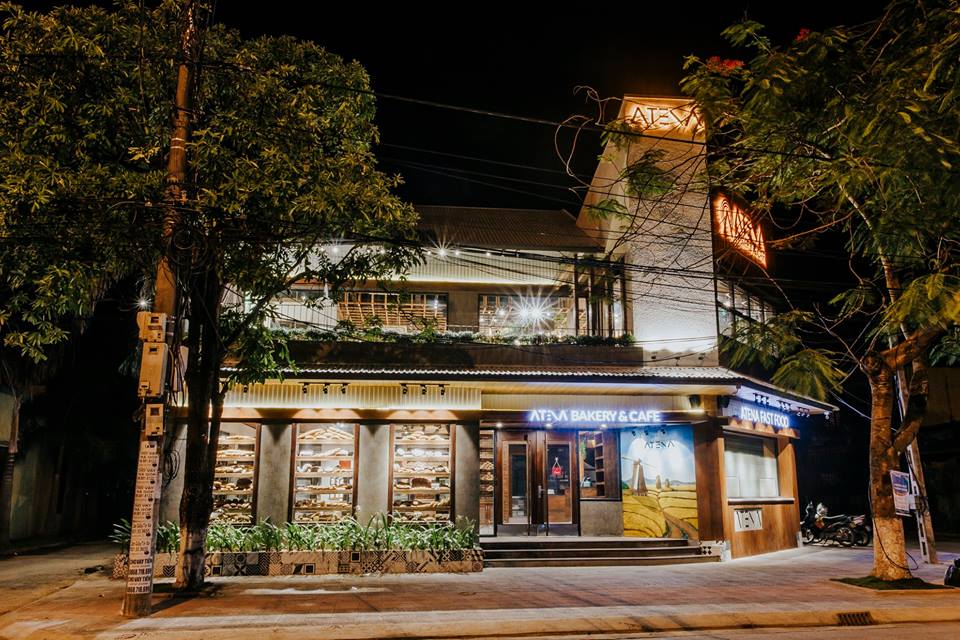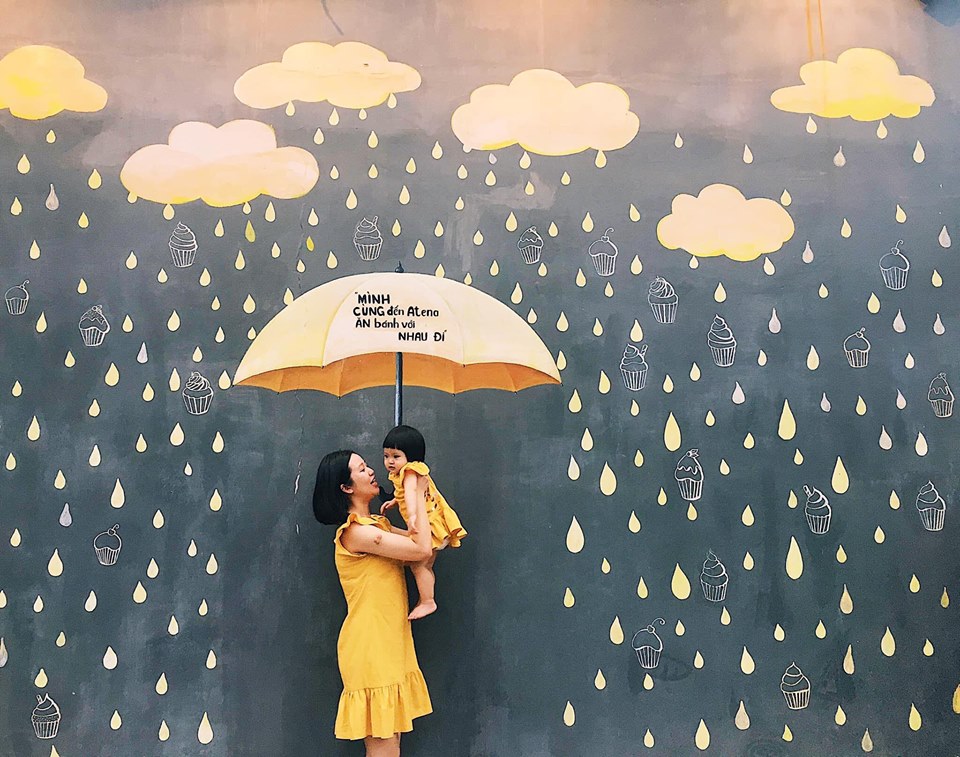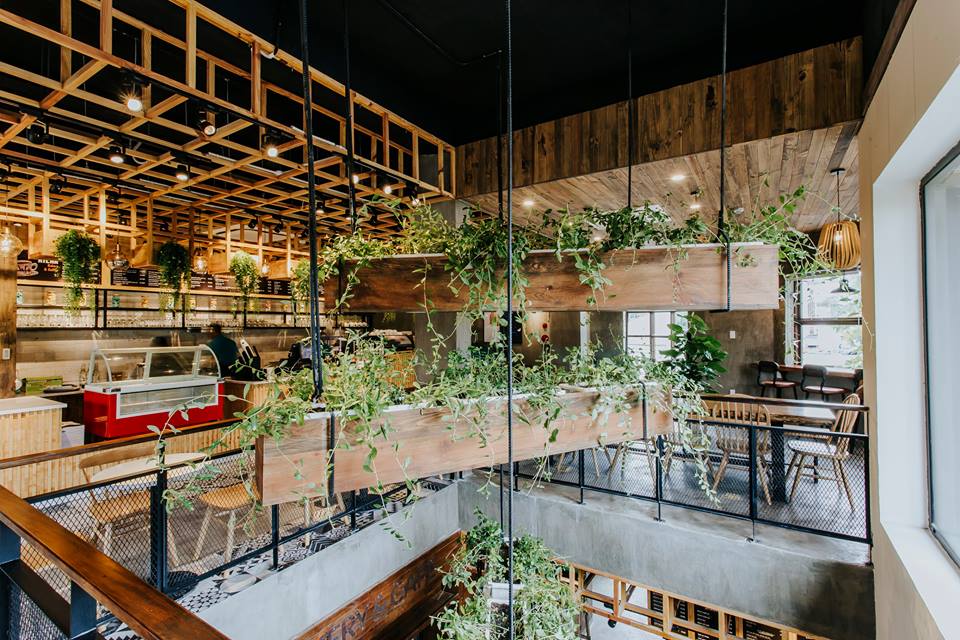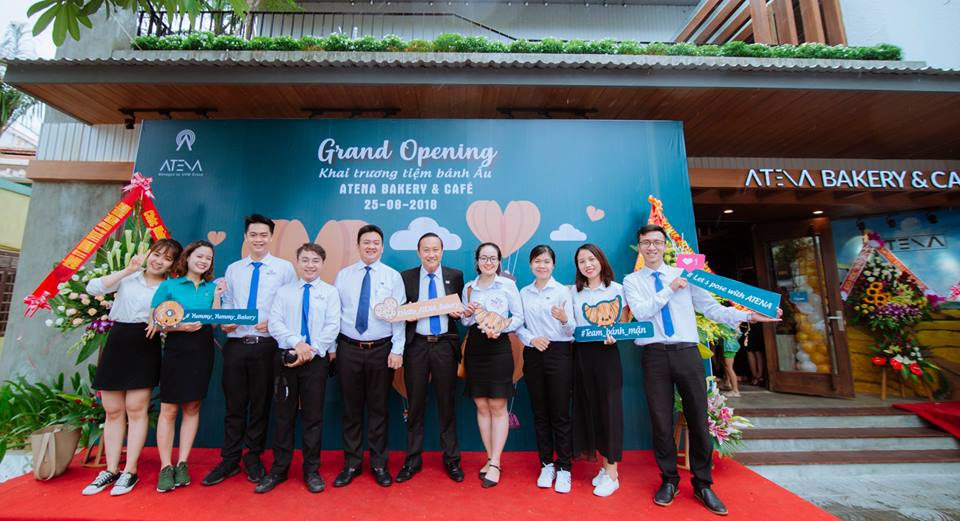 General
Following the success of Atena Pub & Cafe, Atena Bakery & Café was built after a few years of dreaming idea about a European style bakery. Until now, after a short period of effective operation, Atena Bakery & Café gets impressed with the young not only by unique style as well as the image of special 3D walls but also a diversified menu of cakes and drinks, attracted the young to come here to check-in.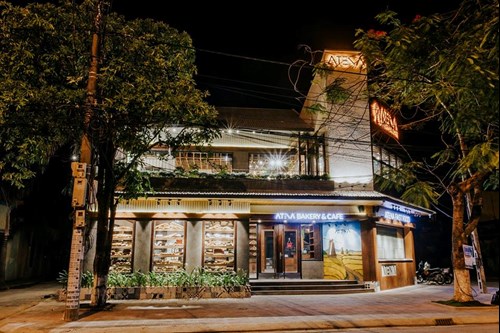 Atena Bakery & Café from outside
Atena Bakery & Café has a spacious space with unique decoration. It is known as the place where has a beautiful background, you just need to bring a camera and receive beautiful pictures immediately. The tables are set up in a place filled with sunlight, both cozy and modern, interspersed with fragments of green and cool plants. This bakery has decorated sparkling chandeliers and the 3D rain wall also creates a "strong wave" of influence on the young here. All of them blend together to create a very special highlight of Atena Bakery & Café.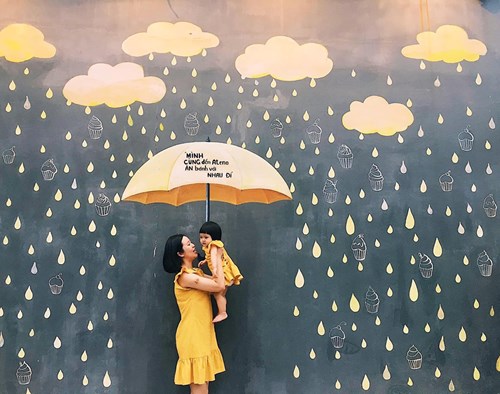 An impressive rain wall attracts young people at Atena Bakery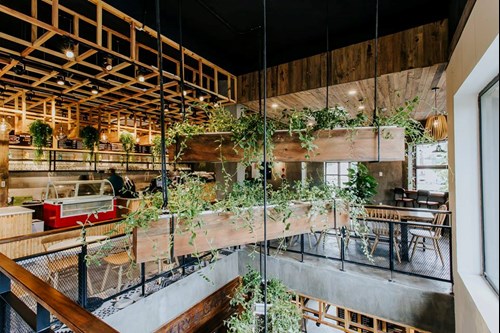 Greening space of Atena Bakery
Besides, Atena Bakery & Café constantly impresses the young by an attractive and diversified menu - 99 kinds of cakes at affordable prices. Cake-lovers in Dong Hoi City will love to come to high-rise bakeries here. Atena pleases the most fastidious diners when Atena's cake made by top professional chefs, rigorous with the pastry industry standards.
The UHM Group has a photo taken at the opening ceremony of Atena Bakery
With the funny slogan: "If you love each other, let's come and buy cake together at Atena", Atena Bakery & Café is really the ideal place to meet for a couple of friends. They eat and drink together, talk about life, the future and take some pictures to seize memories. Atena Bakery & Café is consulted to set up and managed by UHM Group in 2018 - The cooperation specializes in consulting, setting up and managing of resorts, hotels, restaurants, cafe, spa, etc in the high-end segment. Atena Bakery & Café and Atena Pub & Café created a modern, young cake chain with European style, impressive with the young in here.